Wills, Probate, Estate Administration
and Asset Protection Solicitors

Whitley Bay, North Shields, Tynemouth and Monkseaton
Helping clients in Whitley Bay, North Shields, Monkseaton, Wallsend, Newcastle, North Tyneside and Northumberland with Wills, Probate, Asset Protection and Lasting Powers of Attorney.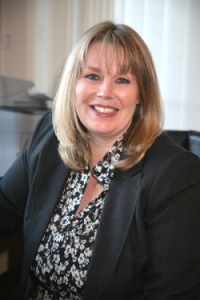 Juliette Adie Solicitors is a specialist firm of solicitors based in North Shields providing a bespoke, highly personalised range of legal services to clients in North Shields, Whitley Bay, North Tyneside, Newcastle upon Tyne, Northumberland and surrounding areas.
We provide clear legal advice at a price agreed before we start, where possible, to help you to plan for the future and ease the burden on your family and friends at a difficult time. We all leave things too late but planning for the future is important to protect your family. You can't put a price on peace of mind.
Services
Comprehensive legal advice is provided by a solicitor to clients in Whitley Bay, Monkseaton, North Shields, Newcastle upon Tyne, North Tyneside and Northumberland in the following:-
Wills
Probate and Estate Administration
Lasting Powers of Attorney
Trusts and Estate Planning
Long Term Care Fee Planning
Living Wills and Advance Directives
Our clients are very important to us and we are committed to providing the highest level of service. We offer a friendly, personal approach and do not employ call centres. All work is carried out by a fully qualified, specialist solicitor. You will have a direct dial telephone number to a solicitor so you and won't be 'fobbed off' with unqualified assistants or support staff. We also offer free initial advice from a solicitor by telephone.
Our communication policy begins with finding out what suits you. Do you prefer letters, e-mails, telephone calls or a combination of these methods? Just as importantly, we will ask how often you would like to hear from us? Some clients like to hear from us regularly whilst others just want us to get on with it and let them know when something important happens. Our aim is to establish what you expect so that we can work with you.
Our Charges
We offer exceptional value for money. We will begin by talking to you to ensure we fully understand your aims. Where appropriate, we will advise as to the available options and give a fixed quotation for each option. Where possible, all fees are agreed and fixed before we start work so you know exactly what to expect and there are no nasty surprises later. Whatever your circumstances, we will work with you to provide a solution in the most cost effective way.